BNT 2 with an educational program about the electronic signature and its benefits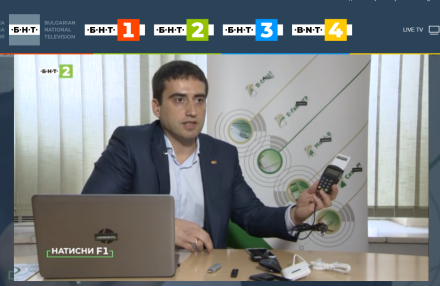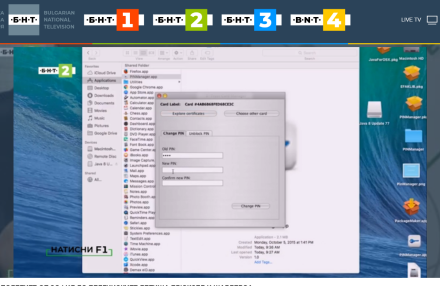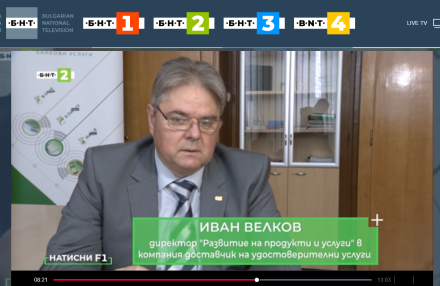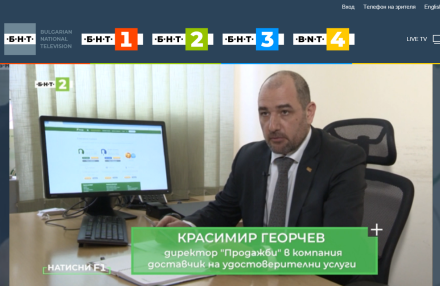 The new edition of the BNT 2 digital culture TV show - Press F1, was dedicated to the electronic signature.
The purpose of the TV show was to make the audience acquainted with the Qualified Electronic Signature (QES), its benefits, for what purposes and for which institutions could it be used.
In the process of preparing the production, the team of BNT 2 asked BORICA for assistance in its capacity as the biggest certification services provider in Bulgaria.
Ivan Velkov, Director Product and Service Development in BORICA, Dimitar Nikolov, Business Development Manager, and Krassimir Georchev, Sales Director in the Company shared their expert opinion.
Part of the show was dedicated to the topic which are the most reliable hardware devices for the signature and how to protect it from malicious attacks.
You can watch the whole show on the BNT2 web site or on the National TV's YouTube channel.