M. Vichev to CAPITAL newspaper: Fintech and innovations will upgrade traditional banking services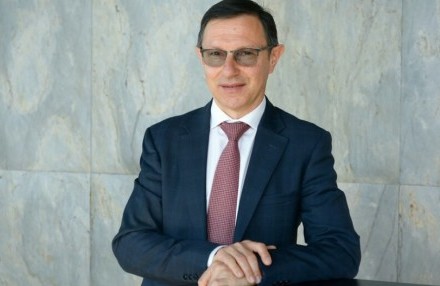 - BORICA has distinguished itself as one of the financial companies that is rapidly moving towards innovation and fintech products. Is this the future and where do you see Bulgaria in it?
BORICA has been developing fintech solutions for many years and this is only natural, given our role as a national card and payment operator. In the last 5 years many IT companies have also offered similar services. However, with the advent of the new European regulations and in particular the PSD2 directive, these solutions are now legally regulated. The rules of engagement for all players in the market are unified, roles are clear, problem solving is being worked on and the motivation for all of us to offer more attractive and innovative services is high. Despite the increased competition, I believe that this is the future and the biggest winners will be the customers. Bulgaria is no exception to this trend.
- In your opinion, how will fintech services affect traditional banking and financial services? What products are you developing and for whose benefit?
The goal of fintech services is to develop and upgrade traditional banking services. In the last two years, many financial institutions have partially introduced new customer service processes that do not require personal attendance. I say partially because we are at the very beginning of this process and we still have a long way to go to fully remote communication between parties. BORICA is working in parallel on several strategic projects related to innovation in different areas. One of our main focuses is remote identification and e-signing, and a big goal here is the introduction of a national electronic identity. The instant payments project is also underway, where we will provide participants - banks and payment institutions - not only with the infrastructure to execute this type of payment, but also with all the supporting activities that help the service penetrate the market faster. We are also upgrading traditional card services with e-commerce solutions, with the highest card fraud prevention.
- What is your opinion about the so-called open banking and why is it still little used in Bulgaria? Who suffers more from it - the end user or the financial sector as a whole?
Open Banking is regulated by the PSD2 core payment directive. I will reiterate that it stimulates the creation of innovative products, but it will take time and effort until the parties in the process align. This is about sharing sensitive banking information concerning customers between different institutions, which requires on the one hand licensing of payment service providers, on the other hand specific systems intergration and on the third hand ensuring the highest level of data protection. Users are no longer dependent on a bank serving them, but may also benefit from the solutions of other payment service providers. In this respect, BORICA is in a very good position as we have traditionally worked with all financial institutions. After a successful pilot in September, the new multi-banking platform - InfoPay, which is the successor of the InfoBank service offered by BORICA for more than 20 years, is now in a real environment. At this stage, the service is designed for business customers, providing them with quick and easy access to their financial profile. At any moment, through a single point, they have summary information about their balances and movements on accounts opened in different banks in the country. We plan to roll out the service to end customers as well, through a mobile app.
- What are the key trends in payments and how will they impact the end user and businesses - faster, cheaper, transparent?
Instant payments are the ones that will fundamentally change the way we pay as well as our habits. They are available 24/7, 365 days a year, and payments are made within seconds at merchant locations, in online stores, through mobile or internet banking and other channels. To date, two financial institutions are enrolled in the Blink program, and their customers are now able to make instant payments to each other. By the middle of next year, we expect the majority of other banks and financial institutions to join as well. One of the most valuable features for customers will be the instant payment based only on a mobile number, without the need for a bank account. The service will be launched early next year. This type of payment has a number of advantages - higher speed, ease of use, etc., and the experience of other countries shows that its uptake among end-users is relatively massive and fast. In our country, they will be implemented under the Blink brand, according to an established uniform standard and rules of the National Card and Payment Scheme, and the certification process of payment service providers is currently underway. Overall, our aspiration is to increase the share of electronic payments, which can be done with the penetration of instant payments in niches where traditionally only cash payments are being made.
- Why is it important to have a good payment infrastructure to achieve the fit goals? What projects is BORICA developing in this direction?
I have repeatedly said that national payment infrastructure and teamwork of all players in the market play a key role. The projects I mentioned above are related to improving and modernising this infrastructure. I would just add here about the BORICA New Generation programme, whose focus is on card management, POS and ATM devices and online merchants. Along with the traditional card service, we have started to offer banks a number of services in the outsourcing direction - card management system (CMS SaaS), maintenance and service of POS terminals, monitoring and management of ATM networks, card issuance and personalization, card fraud monitoring and prevention. In response to European regulations, we introduced 3DS solutions for two-factor authentication and mobile authentication based on biometric characteristics. All this enables banks to offer diverse and innovative products to their end customers.